English language school in London
Study English at a well-established language centre
Discovering the joys of learning English becomes even more exciting when you immerse yourself in the vibrant city of London! At Edwards Language School, situated in the picturesque London borough of Ealing, you'll find a dedicated team of highly skilled instructors employing a rich array of captivating and intellectually stimulating teaching methods to enhance your language proficiency. We not only foster the development of effective learning strategies but also encourage our students to cultivate independence in their learning journey.
Our institution garners praise through word-of-mouth recommendations from numerous satisfied learners, while some of our more ambitious students return year after year to partake in advanced language courses. Edwards Language School proudly holds accreditation from the British Council for its excellence in English language education within the United Kingdom and is an esteemed member of English UK. Furthermore, we offer comprehensive IELTS Examination preparation courses.
Conveniently nestled in the heart of London, our school provides easy accessibility to all. Our facilities include complimentary Internet access, a student lounge, a well-stocked library with resources available for student use during their stay, a communal kitchen, and a cozy outdoor seating area where students can engage in conversations with peers. In addition to our educational programs, we offer a range of supplementary services, including accommodation assistance, engaging social activities, exciting excursions, and textbook sales.
At Edwards Language School, we are confident that selecting us for your English language journey in London is the ideal decision, and we eagerly await the opportunity to welcome you aboard.
Our dedicated team is always ready to assist you, no matter your proficiency level in English.
Our most popular programmes at our London language centre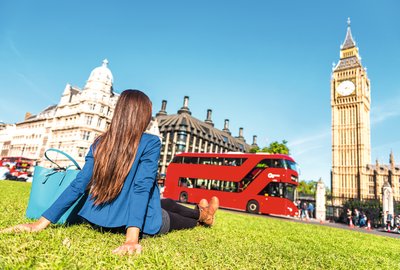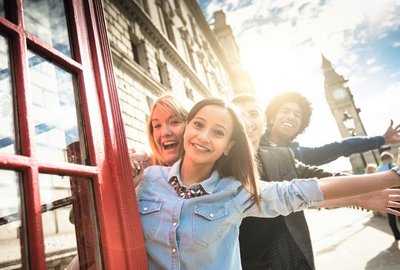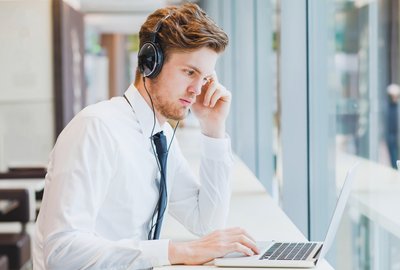 IELTS preparation course
Available now
Book our online IELTS preparation course. The classes are taught on Saturday mornings.
For more information please call us at 020 8566 3684,
or come in and see us at 36-B The Mall, Ealing W5 3TJ
Success with the right English course
Learning has to be easy and fun, especially with language learning. Fun will automatically bring success. We make sure that the language course fits perfectly to you and does not become a stressful experience. That way you can look forward to the next lesson.
Choose not only the language, but also the course that best fits your schedule. Whether you prefer to learn in the morning or in the evening, only once a week or every day - We make your desired date possible.
Start with a language test
Courses for different language levels ensure that you are neither over nor under challenged. Take a placement test at your language school according to the Common European Framework of Reference (CEFR) or our quick online language test.
You will receive a certificate from us confirming your participation and the language level you have achieved (according to the CEFR). If you need an official certificate such as the Cambridge Certificate, TOEFL or TestDAF, we will prepare you for this in special courses.
Language courses in London for every need
You have limited time? Then our evening courses, which take place once a week, are just right for you. This way you develop your language skills further and chat in a friendly group of like-minded people. A minimum of 4 students is needed to open a new class.
Are you looking for a language course that 100% suits your needs? Then we are the right choice because we will find the right language trainer for you. You want to learn together with a friend? Groups of 2 are also no problem.
You have time and want to progress quickly? Then visit our intensive courses with several lessons a day. This way you will be fully immersed in the foreign language and develop your language skills effectively.
Why Edwards Language School London?
Years of experience in english language teaching.
Interactive, fun and effective teaching methods
Exciting Programme with activities and weekly events.
A range of English courses.
Central location in West London
What our students say about Edwards Language School
Take a look at what our former Edwards Language School students have to say. This will give you a better idea of what it's like to study English in London for international student and how the daily routine, English lessons and much more works.
Just browse through the following 3 testimonials!
Meeting people from all over the world was one of the most remarkable aspects of my trip. The variety of cultures and stories I was able to learn about broadened my horizons and deepened my appreciation for cultural diversity.The teachers at the language school were simply amazing. Their passion for teaching and patience made the learning process enjoyable. I take my hat off to the school for creating such a respectful, tolerant and inspiring learning environment.
The teachers always had the perfect balance between fun, games and just entertaining. And at the same time, even though it's (just a school in the summer vacations), still very much learning and have taught us the English "slang".Of course, we must not forget the typical English changeable weather. Sunshine often alternated with rain showers, but this variety made the experience all the more authentic.One of the best surprises of my trip was my loving host family. They welcomed me warmly and took care to make me feel at home. Our dinner conversations were a great opportunity to use my English skills in everyday life.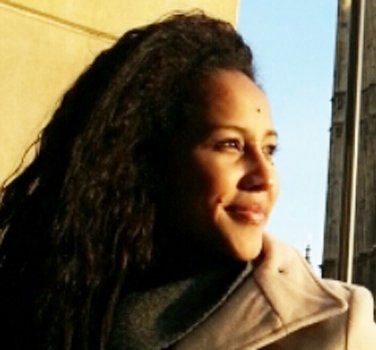 "First: Many thanks to the language school in London that every student is so warmly welcomed. The warm welcome we received when we arrived at the school gave us the feeling of being part of a family. From day one, every staff member was courteous, friendly and helpful in every possible way. My progress was really satisfying, and the teachers were able to explain everything to everyone according to their level.

During these months I lived with a host family who was very kind to me. I also had the opportunity to practice English with them at any time. They kept their house in excellent condition and I got something different to eat every day. Another wonderful experience was making friends with people from different countries and getting to know their culture. I hope to have the opportunity to come here again. I recommend this experience to anyone who wants to learn a foreign language or improve their language skills."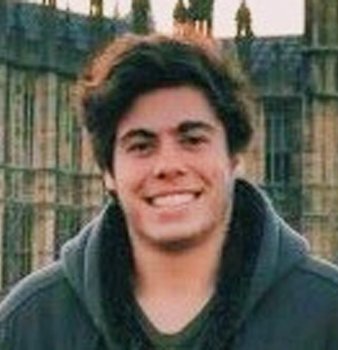 First I would like to thank the staff of the language school for their hospitality. We were given a wonderfully warm welcome, which gave us the feeling of being part of a big family. From the first day I was treated very well at school and I got a lot of help if I had any doubts or questions. I had a lot of fun in class and I liked how the teachers always tried their best to support each student as best they could.
FAQs about our Language school in London